Getting a loan with CashtillPayday is Simple & Easy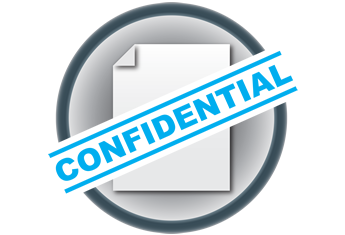 Cashtillpayday loans are for short-term use only. *Optional 30 minute fast payment - terms and a small fee applies.
Apply for your loan with these simple steps
An understanding small cash loan lender in Auckland
Most people in NZ have gone through some financial strife, and we're no different. We understand it can be difficult to find the money quickly for short term cash problem. Due to poor credit, some people can't get a loan from a bank or credit union, or don't want the hassle involved, and others feel embarrassed asking for help from friends or family.
Being in financial difficulty is nothing to be ashamed of – many people struggle with it. Cash Till Payday is here to provide easy, non-judgemental help to NZ residents in the form of fast, small cash loans. Get back on your feet easily with the right support. Our friendly staff are sympathetic towards the problems people face, so we make the whole process simple.
Whether your home or car has been damaged, or you need money fast for a medical procedure, we can help. If it's important to you, it's important to us. We make our turnarounds as short as possible, so you can rest assured you won't be kept waiting for long.
Please Note: Our loans are designed for short term use only.
With short term, quick cash loans of up to $1,000 available, Auckland's Cash Till Payday can help get you out of problems both big and small. Solve the problem and move on and get your life back on track with our help.
Apply Now
A history of helping people
With no middle man and an entirely web-based service, we are one of the most agile and fast lenders in NZ. Don't go through a broker and pay their fees – come directly to our friendly team and solve the problem quickly. Trust us to provide fair and honest loans and to always be responsible with our clients.
As a NZ government registered financial services provider, we hold ourselves to a high standard of ethics and are bound by federal legislation. Know you're in safe, reliable hands at Cash Till Payday.
Our goal is to provide assistance to kiwis so they can get the short term help they need to bridge any financial gap they encounter as quickly as possible. Accidents big and small can happen at any time, and they can be expensive. If it's important that you get the money you need today, talk to our team.
For more information on any of our services, get in touch with our fast, efficient and safe lenders in Auckland. We pride ourselves on helping people across the country with their short term financial needs. Sometimes you just need a little help. Let us be that help. Whether you need something repaired or are simply in urgent need of funds to get on top of your bills and expenses, we're here for you.
Contact our Auckland office today on 0800 227 484 or send us a detailed email to office@cashtillpayday.co.nz. If you have any questions, we have the answers.
REQUIRE ASSISTANCE WITH YOUR APPLICATION?
Chat with us now or give us a call on 0800 227 484 to speak to our customer service team. We are based in New Zealand and are always happy to assist you and answer any questions.
Apply Now
IMPORTANT INFORMATION ABOUT OUR SHORT TERM LOANS
Maximum Annual Percentage Interest Rate Our maximum annual percentage interest rate is 624% per annum or approximately 1.70% per day. An Establishment fee of $25 applies. IMPLICATIONS OF NON PAYMENT: To avoid additional costs please repay your loan according to agreed terms, however where a non-payment (or other default) occurs the following applies; Fees: A fee of $25 applies to each missed or failed payment. A fee of $10 applies for each reminder letter. A fee of $10 applies for each week you remain in default. Default Interest: Default interest applies to any overdue amount at 75% per annum. Other Costs: Any additional charges or costs are set out on our Cost of Borrowing section. Collection Practices: We undertake collection of our loans in accordance with legal requirements and industry standards and will promptly contact you should you miss a payment date. Credit Score Implications: A repaid loan should positively influence your credit score. However a missed payment, failed payment or unpaid loan is likely to negatively impact your credit score.
CONTACT INFORMATION
Registered Address: 18th Floor 188 Quay Street, Auckland 1010, New Zealand
Financial Service Provider No: FSP298566 Creditor Registration Name: Zethus Holdings Limited Phone: 0800 227 484