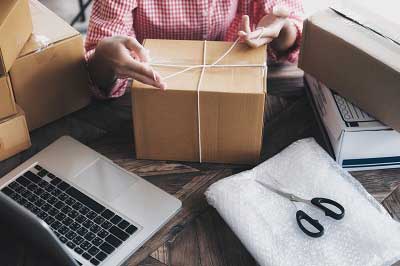 Selling Used Items is as Easy as 1-2-3
Now is as good a time as any to have a thorough clean out.
Do you have lots of unused things and wondering what you can do with them?
It can be overwhelming when you have plenty of old junk and want to get rid of it. Instead of throwing it away, you should consider profiting from old items. It is rightly said that "One person's trash is another one's treasure" so unclutter, purge, and sell things you no longer need – unload your junk for some extra money!
There is a lot to do! By following these steps, you could easily sell anything you want!
1. Sorting
Keep it simple and strictly follow one rule; if you haven't used an item in the last two years then it is a hint that you don't really need it. Put all the items in your house through the 2-year rule. Once you collect all unwanted items that are ready to go, sort them out in to different categories. Sorting the items is one of the first tasks; once it's done then you can move on to pricing them.
2. Pricing
After you have chosen the items to sell, the next task is to determine its value. By doing this you could come to know how much value your unwanted stuff could bring to someone who wants it.
Find the retail price of a brand new product- Note the estimated cost if you replace the item. It is important to check the retail price and it's availability to determine how easy or hard it will be to get a new one. Look for substitutes, alternatives or similar products if you are unable to find the same item.
Find the price of the used product- The price at which others are selling the same item for, can be noted from the popular sales and auction websites like TradeMe and eBay.
Factors like, the availability of the new and used items, their prices and sale listings, the number of people selling the same items and condition of the items you own – will help you to assess and set prices for your own items.
Next, find out the best place to sell them!
3. Selling
You can sell your used items both online and offline. It depends on what you are selling. In order to get the best price for your items, you will have to put in a little more effort.
Online sales and auction websites like eBay and TradeMe is where you can sell virtually anything. eBay is quite competitive and listing an item takes time. Additionally, you may have to pay listing fees on these websites. Shipping and insurance could also add up if you are not selling face to face.
Facebook is another popular social media tool. You can list your sale items for free in the relevant Facebook groups and pages. If you want to only deal with people in your circle, you can do so by posting on your personal Facebook page. You could also use Instagram or Snapchat.
If you have lots of junk items and are unable to sell them online, you can organise a garage sale. You might not get good value for your stuff, but at times, a garage sale could also be convenient to make some extra money from your trash. Get the word out on your streets or social media!
Choose an easy and convenient channel depending on what you are selling.
Cashing in from your junk can be a great feeling and a great way to get some cash in your pockets!