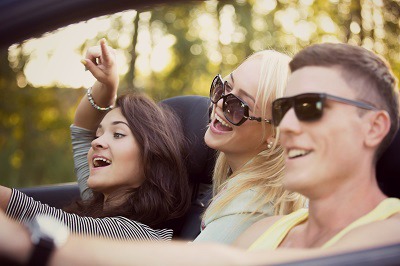 Awesome Things to Do on a Money-Free Weekend
You've probably worked very hard throughout the week and are eagerly waiting for some time off. Long weekends are a great way to spend some extra time with your loved ones, especially if you haven't had enough downtime lately.
Getting to the weekend and then doing something interesting doesn't have to be hard. Read more on how to make the most of your fun time off.
A good weekend needs a plan
Weekends can deliver joy if you can sketch in a few fun activities ahead of time. You may not get to do what you want if you hit the weekend without any plans. Planning is the most effective way to make the most of your weekend and helps you save money and time. It could save you from last-minute negotiations with other family members, friends or neighbours. You would be able to start early and manage to escape any hold-ups caused by excess traffic and reach your destination quickly. You could reserve a table in your favourite restaurant before it gets booked up.
By spending a good amount of time on planning your weekend activities and putting together everything you require in advance, you could magnify your weekend pleasure. However, you should be ready to embrace the spontaneity if at any time things don't go as planned.
1. Check out the community calendar
Every year your city or town hosts many events including sports, concerts, live theatre, exhibitions, festivals, family events and community celebrations. Some of which are even free. You could either go to the events locally or at nearby towns if you would like to enjoy a short drive. It's also a good idea to stop by in your suburb's sports field to watch a couple of games or even better get involved.
2. Visit relatives or friends
We nearly always have the best time with our family and friends. When it's not possible to meet your loved ones who live far away, the weekend could make for a great road trip. If you start driving on Friday evening, you could be able to spend a full weekend with your loved ones. You can coordinate a house party or you all could spend time outdoors and travel around the town. It's a great way to create memorable experiences while saving money.
3. Invite neighbours
When your friends and family live far away or have their own plans for the weekend, you could reach out to your neighbours. As you spend a good amount of time in your homes, get to know your neighbours better. Good things happen when neighbours connect. You could find a babysitter, borrow tools or go for a walk together if you get along well. You could do activities together on weekends or invite them over for a BBQ. It's a great way to socialise while saving money.
4 Organise a cookout
Instead of travelling to exotic places and spending money, you could organise a cookout, potluck or barbeque for spring and summer weekends.
5 Stay at home
Staying at home isn't a bad idea if you are usually caught up in a hectic work schedule. You can keep your weekends simple by spending time with your kids and family. Doing activities together at home is both fun and relaxing. Make the most of your upcoming weekend by doing one or more of the below activities:
Bake delicious cookies or cook your family's favourite recipe together
Organise and take pictures
Play board games
Wash the car
Water plants
Camp in your backyard
Celebrate family traditions
6. Outdoors
If you can pick low-cost getaways and avoid the expensive travelling packages you could save your pocket from draining this weekend. Family fun is about having the best time of the week without paying through the nose. There are lots of public spaces and free recreation options if you go outdoors. You could plan for one or more of the below fun outdoor activities this long weekend.
Go fishing
Go for a fun bike ride
Plan a nature hike
Surprise your family with a mystery walk (Only you would know the path)
Organise a treasure hunt
Plan a camping weekend
Plan a trip to the library
What's your favourite money-free weekend activity? Please feel free to share it with our readers.