Top tips to survive the school holidays on a tight budget
School holidays are an exciting time for many of us as it's the time for fun and family bonding. However, as parents, you are always wondering how to keep your kids happy and fulfil their holiday wish list without breaking your budget. There are plenty of activities that can keep your kids busy and entertained without you reaching for your wallet.
Head out and about
1 Check out your local activities
During school holidays there are a number of activities organised in your town, including sports, movie screenings, cooking and craft workshops for kids – many of which are free! Check the local newspapers or look online for free event listings in your town or neighbourhood.
2 In your town
Visits to Museums, art galleries, animal and bird parks, zoological and botanic gardens will not only keep your kids busy but can also provide them with an immersive learning experience. The library and community events are also a great way to keep kids of all ages involved and entertained.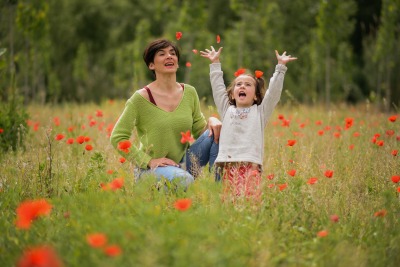 3 Go outdoors
You could explore the parks outside your neighbourhood. There are many regional parks in New Zealand where you could plan day trips or even go on a camping trip with your family. Camping gear can be rented for a cheaper price! Biking together with your kids can also be fun!
4 Take a holiday
If someone in your family or one of your friends owns a holiday house you could make arrangements with them to escape with your family for a short trip. If your kids want to go for a pricier park, you could look online for offers and discounts and choose the one that best suits you.
5 Use your backyard
Active kids are healthy kids! Kids are usually fond of going outside, playing at the beach or jumping off a diving board at a swimming pool. Inflatable swimming pools can give your kids a whole day of water fun at home. You could also create an exciting and engaging play area for your kids with these inexpensive (or free!) backyard ideas.
Get them to work
Holidays are a great time to learn new skills like teamwork, punctuality and time management.
6 Festive arrangements
Kiwi parents look forward to celebrating Christmas with their family. It's fun when both parents and children craft things together. You could involve your kids in decorating the Christmas tree, lighting the house, creating handmade ornaments or garlands. Your kids can also help you with baking Christmas cookies.
7 Involve your kids
If your kids are too young, you could involve them in simple household chores like putting their toys away, bringing in mail, wiping spills, filling the pet's food dish or making their bed. Older kids could help you in sorting laundry, making breakfast, unloading the dishwasher, vacuuming or taking the pet for a walk.
If your kids enjoy being out and playing with water, you could involve them in a car wash or in the garden. They could help you to water flowers, weed or rake leaves. Your child may be able to do more than you think. Don't forget to give them something in return as a reward for their hard work.
8 Help them find a casual job
Both the summer break and the holiday season make it a great time for your kids to earn some money. Depending on their age, skills and interests you could help them find a casual job which will keep them involved and learn new skills, not to mention they could buy some extra holiday treats!
9 Prepare for the new academic year
As the school holidays come to an end, you'll have to prepare your kids for the new academic year. Involve them in shopping for new stationery and uniforms (if required). For the older kids, it's a good time to flick through their new textbooks to get ready for the new year.
Keeping the little ones busy and entertained is often half the battle. If you aren't careful, school holiday activities could put a major dent in your pocket.