8 Great Ways to Make Extra Money before Christmas
We are already in December and it's time to get our festive spending ready to go. Many New Zealanders plan well on what to buy for Christmas but may not plan enough on how they're going to pay for it. During this time of the year, both stress levels and credit card debt increases. Holidays should be the time for fun and joy and to keep stress as far away as possible. If you need extra money to pay for your holiday spending list, don't worry, you still have time to earn some.
There are many ways to make extra money before Christmas.
1 Running Errands
The busy holiday season makes it difficult for many people to complete their daily jobs. Many New Zealanders with frazzled schedules would appreciate your help in keeping up with their chores.
You could pick up tasks like; doing laundry, dropping or picking up the dry-cleaning, organising closets or pantries, holiday food shopping, vacuuming the house or even getting a car inspected. You could also do some gift wrapping, addressing the Christmas cards, picking up prezzy cards to mail out or carry parcels to the post office.
2 Festive decorations
If you are not a professional space planner but are good at attractive and festive decorating, you could help others to set up their homes and office decorations. You could help them make an inviting festive house and dress the Christmas tree with traditional twinkling lights, garlands & ornaments. You could also offer to hang up outdoor lights and decorate the front and back yard. After the season passes, you could visit them to put the decorations back in the storage containers.
3 Get crafty
If you are good with knitting, quilting, pottery or any other craftwork you could make holiday gifts and save some extra dollars. You could also peddle your crafty wares online, at holiday stalls or sell them to your friends and neighbours to earn some extra cash.
4 Baking
If you're good at baking and all your friends at work are obsessed with your cookies, chocolate mousse and cheesecakes, then you could offer to cater for your office dinner parties.
If you decide to bake for the holiday season, stick to a few items you're good at and don't forget your grandma's secret recipe. By catering dinners for your friends or neighbours' holiday parties you could earn some extra money on the side.
5 Babysitting
Parents may need extra help with childcare with last-minute shopping and holiday parties, so babysitters are in high demand during this time of the year. You could also give caregiving service to the Kiwi families when their guests arrive to spend their holidays in New Zealand.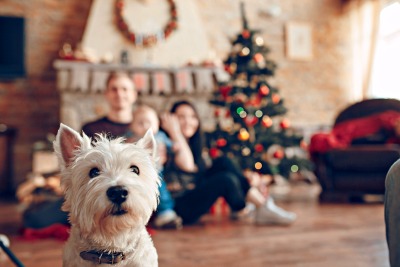 6 Pet Sitting
Many New Zealanders who choose to visit their families abroad for Christmas or go for a holiday trip with their family usually leave their pets at home. If you're an animal lover who plans to stay home this holiday season, you could earn some extra money by hosting pets or provide caretaking services when the Kiwi families are away on their holidays.
7 Driving Services
This time of the year requires chauffeurs the most when Kiwi families are busy making arrangements for hosting holiday parties, food shopping and buying presents. In this busiest travel time, you could earn some extra cash. If you have a clean driving record, you could run a taxi service for children who need rides for their activities. You could choose to be a designated driver for their holiday get-togethers or offer one-off service to the elders who may need help with driving to various places for making Christmas arrangements, or a ride to the airport.
You could also contact courier companies, local florists or catering companies who usually look for more staff with flexible schedules in this busy season. With growing online sales, flower and Christmas gift delivery becomes more urgent, making the festive season the perfect time for more reliable drivers.
8 Seasonal jobs
All retail stores offer Christmas casual jobs for the busy holiday season. This way you could start earning extra money a month in advance. If you've not worked with a cash register before you could be a greeter who welcomes shoppers, a store decorator or a gift wrapper – if you have a way with ribbons and bows!
During the holiday season there will be tons of opportunities available based on your skills. Apart from retail stores, many offices hire casual holiday staff to keep up with their operations when they fall short of staff in this travel and holiday season. Data entry is another big seasonal job as businesses strive to close their accounts before the year ends and often need help. There could also be opportunities to work from home and earn some extra cash by solving customer queries by phone, live chat or email.
There are so many ways to make more money. Dig into your current skills and get creative, think about what you're good at that can help you pay off your credit card bills that are driven up by holiday expenses.