8 Awesome New Year's resolution ideas
The New Year is upon us. It's that time again when many people indulge in retrospection and look back at their life choices. If you have failed to break your old regime this year, then now is the perfect time to improve your life by making a list of all the important lifestyle changes you want to do in the coming year.
Assess your current situation and commit to making the new year your best year. If you want to effectively change your life for the better, we have listed some New Year's resolution ideas for you:
1. Lose weight
This is one of the more popular resolutions. It's easy to start an exercise or a diet program but the challenge is to keep it going. Turning to a healthier diet can be challenging when we are surrounded with cheap junk food. However, good eating habits could be developed slowly if you strive to control your emotional eating by regularly having healthy food. It's also important to note that if you're not determined, have improper meal timings or insufficient sleep, your diet plan could fail.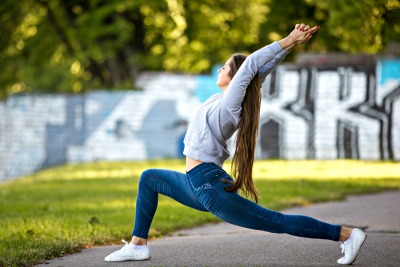 2. Become active
Many New Zealanders wish to be fit and in good health. If you are someone who just sits around most of the time at home and at work, then it could affect your posture and health. Instead of hunching your shoulders over the computer you could find ways to move around and stretch in between. Head outdoors to connect with nature, for more fun involve friends and family in your activities.
3. Become more organised
Many of us complain about being busy or not finding the time these days. Having said that, there are people who are already achieving amazing things each day within the same 24 hours. Make a list of all the activities and the time they take each day. Be careful with distractions and organise all your tasks to make the most of your time.
4. Learn a new skill 
Use your free-time to learn a new skill! You could take a dance class, learn a new language or take a part-time course to boost your resume to improve your job prospects, whatever you decide make sure to pick up at least one new skill.
5. Get out of debt
Free yourself from debt as early as possible, even if it requires you to put your favourite hobby on hold for a while. Financial freedom could be achieved with persistence and some planning. Do some research and come up with a plan or seek professional financial help. You should be prepared for big changes in this process. Be patient and consistent and soon you'll be relaxed and debt-free.
6. Start saving money
Once your debt is under control, start putting some money aside. As you discover more ways to save, you'll realise it's not that hard. Cut out your unnecessary expenses and prioritize your spending on what you really need. By building a rainy day fund and saving for house, travel or renovations, you could become more efficient with your finances over a time.
7. Give up bad habits
Alcohol and tobacco consumption are not only harmful for your health, but they can burn a hole in your wallet. These expensive habits are very addictive, causing a lot of health issues and mental illness. If you have tried to quit them several times in the past and weren't successful, then choose a reason that is strong enough to outbalance your urge this time and seek professional help if required. It is also important to have a strong support system from your friends and family during the quitting process.
8. Spend time with family and friends
The people we spend our time with, influence the way we see ourselves and the world. It's a waste of time to be involved with deceitful and toxic people who could drain you to lift themselves higher. The best way to stay happy this year is to spend more time with people who really matter – family and friends who care about each other.
To make long-term and permanent changes in life, you'll have to strictly follow your new goals!